**All wiring is to be done previously by a certified electrician**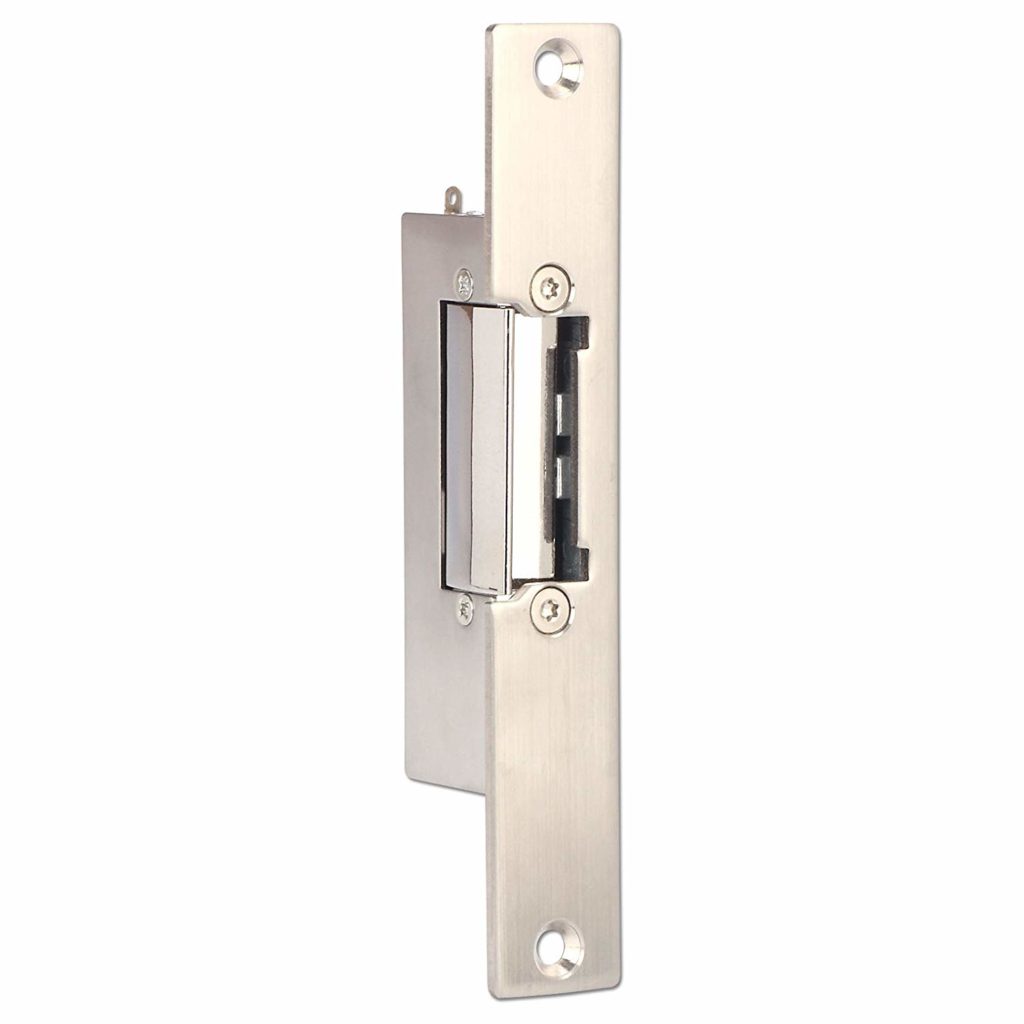 Electric Strikes:
Electric strikes allow a standard lockset to function with card access. It also allows you to lock and unlock automatically at desired times, when installed with a timer.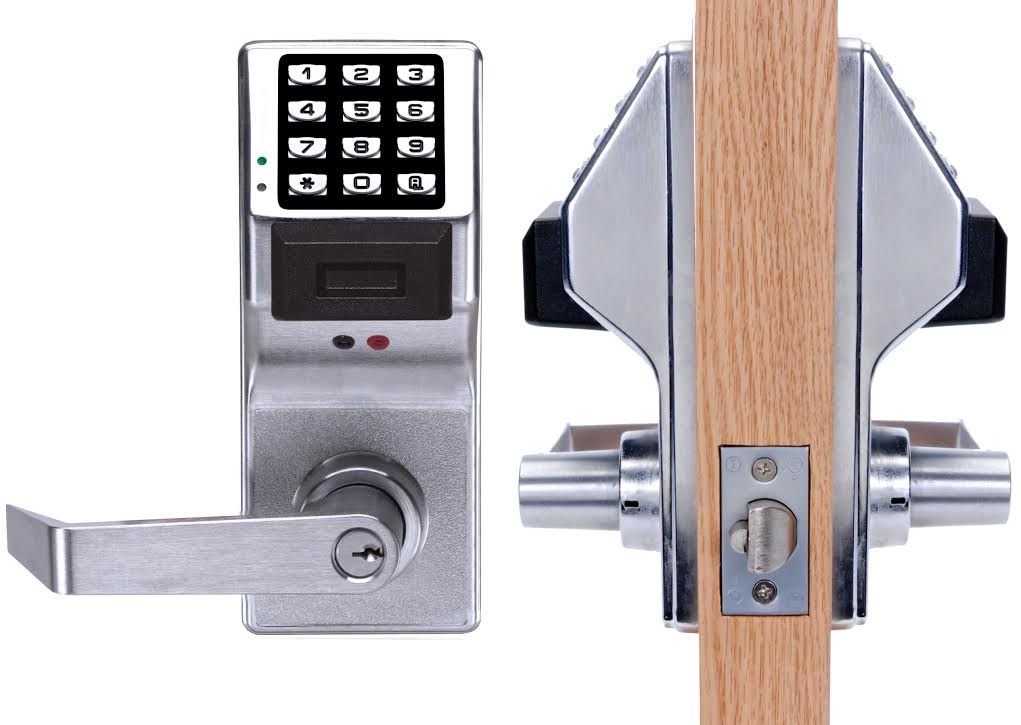 Alarm lock Pushbuttons:
Alarm Lock Pushbuttons are able to replace any door lock and can run through your existing network connection, no wiring required. It also supports thousands of users and can be centrally managed with a downloaded software.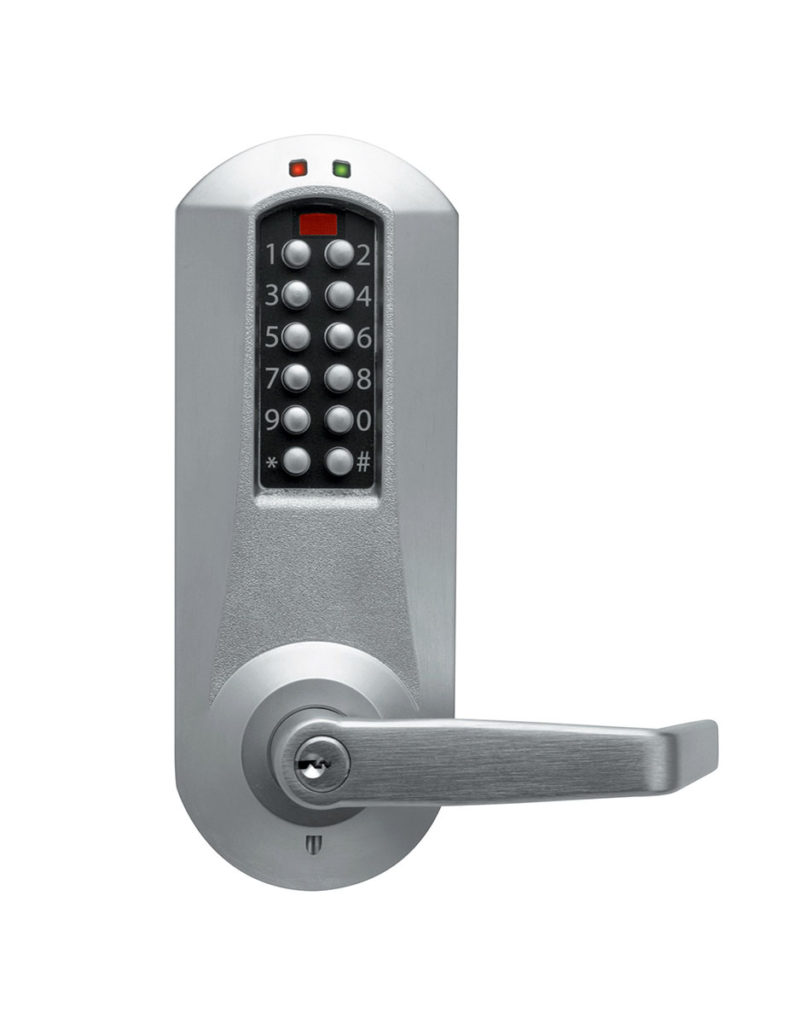 E-Plex Push Buttons:
E-Plex Push Buttons allows multiple users and up to 100 codes, but can be upgraded to 300 codes with the optional software. The lock can be programmed via keypad or through the Microsoft Excel software, which also allows you to manage all your doors and users.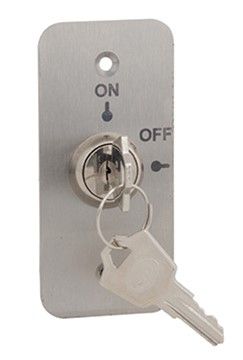 Key Switch:
Key switch's are activated using only a key. They are in most cases used when access needs to be restricted to the switch's function, such as restroom lighting controls in a public washroom.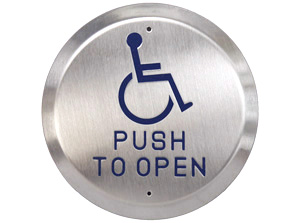 Handicap Buttons:
Handicap Buttons activate the automatic door operator to electronically open the door, allowing unobstructed access.
Our Manufacturers: